The Shift in Google that is Killing Businesses and Agencies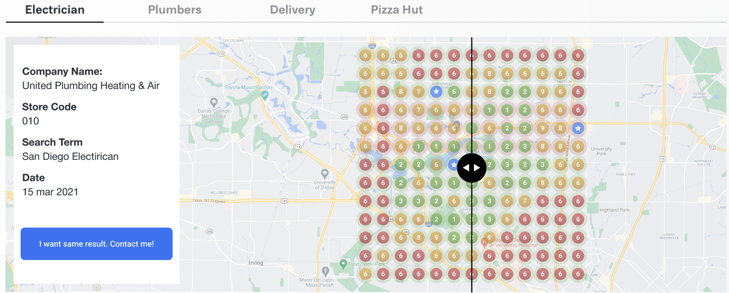 A handful of years ago there was a dramatic shift in how Google assessed Google Business Profiles (Formerly Google My Business 'GMB') to determine rankings. I have watched the evolution of ranking factors from a race to get the most citations to your brand to the more sophisticated circumstances of today where there is a more blended toolbox of strategies needed to ensure success in competitive environments.
See, the tactics of keyword stuffing listing names and mass low quality directory links are becoming severely under-weighed in Google rankings algorithm. It just doesn't work the way it used to.
This brings us to the idea of proximity and how it affected how we measure the results of local SEO campaigns. Google shifted to a proximal based algorithm to deliver its results to people performing queries with local intent. It was meant to deliver the most convenient and relevant results to those using the Google search engine.
Why the heck does this matter to you or your business?
Great question.
What it did was force us to rethink how we optimize listings and increase visibility in our client's service areas. It made us approach the success or stagnation of a campaign on more than a single number in a rank tracker when realistically that isn't painting a clear picture.
A single number on in a rank tracker provides zero context.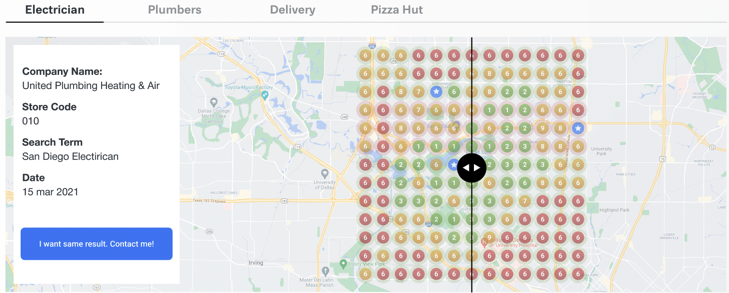 Using grid based technology we are able to see what rankings mean at different intervals of distance. Have you ever tried to Google your rankings and you didn't rank even though your rank tracker says you are? Or, maybe the rankings in your tracker don't represent what you see when searching?
This is all explained by the fact that everyones search experience is going to be different and that proximity is the driving force in a lot of SERPs. We NEED to be able to see how your rankings are holding at different nodes around your service area or we really ought to not think about rank tracking at all.
As we begin to map out our rankings in a true geo spatial manner like we do here at Growth Foundry, we can begin to layer data over maps so we can convert numbers into actionable analytics.
This gets really exciting because if you are providing high end renovation services for luxury homes, then ranking in neighborhoods in your service area that are primarily rental units or lower income homeowners, then those rankings are not going to directly translate to sales. Taking this into consideration is crucial to optimizing a campaign that is going to actually deliver a return on your investment.
Far too often before better analysis intelligence existed it was a common occurrence to have rankings but no increase in lead flow. A lot of marketing personnel and business owners alike were dumbfoundedly digging through their Google Analytics and search console trying to determine where the clicks were going?
More often than not it can be explained once context is added to single centroid rank position tracking.
The ability to determine population levels and identify up and coming neighborhoods by layering ranking data with household income levels and growth maps, we can see where to hyper localize our efforts to produce the most profitable results for businesses.
This type of exercise isn't limited to demographic data only, but psychographic exercises where applicable data is available and other activity.
My goal is not to introduce morbidity into this post but imagine if you ran a business in which one of your services was crime scene cleanup. Having your business be visible in the areas where clusters of murders are most prevalent is a lot more beneficial than having the majority of your visibility concentrated in areas where there is minimal violent crime.
There is a near infinite number of potential data sets we can layer onto maps of our service areas and make actionable decisions from them, but if we want to start super simple the best way is to start walking backward from your ideal customer avatar.
All of the possible pieces of data that you know, or can logically apply, to your ideal customer can be added to a map to create layers that ought to dictate where your most valuable rankings will exist.
Let's dig even deeper and see how we can further capitalize on this business intelligence.
Now that we identified the areas where it would behoove us to be organically visible we will deploy a SEO strategy to extend our reach to these places. What if we want to double dip? According to industry averages the chances of closing a sale increase with each consecutive touchpoint with the optimal number of times being eight.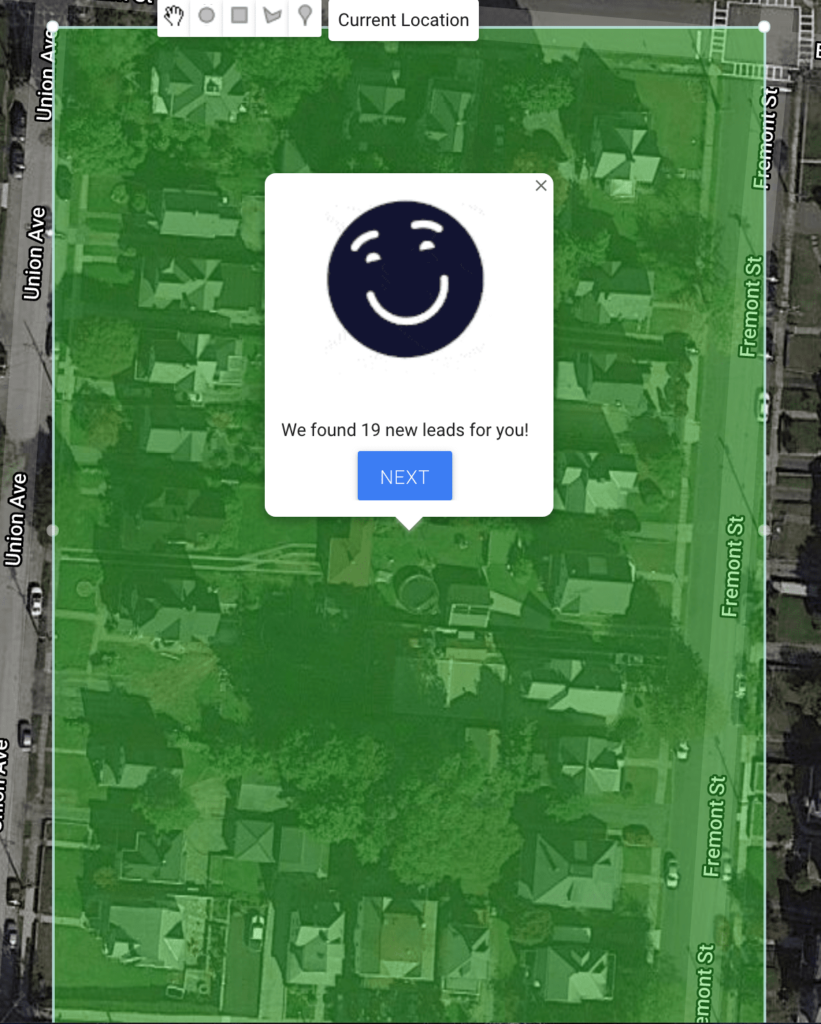 Above we use our proprietary Digital Canvassing technology to start building audiences out of a specific neighborhood that we identified as being populated with people that are most likely to match our customer avatar.
We can quickly analyze information on a household level if needed, if nothing else to spot check validate the area we are mining leads from. Ingesting them into a list to which we can market is as easy as a mouse click. Digging through this extracted data we can look at more sensitive information about the leads.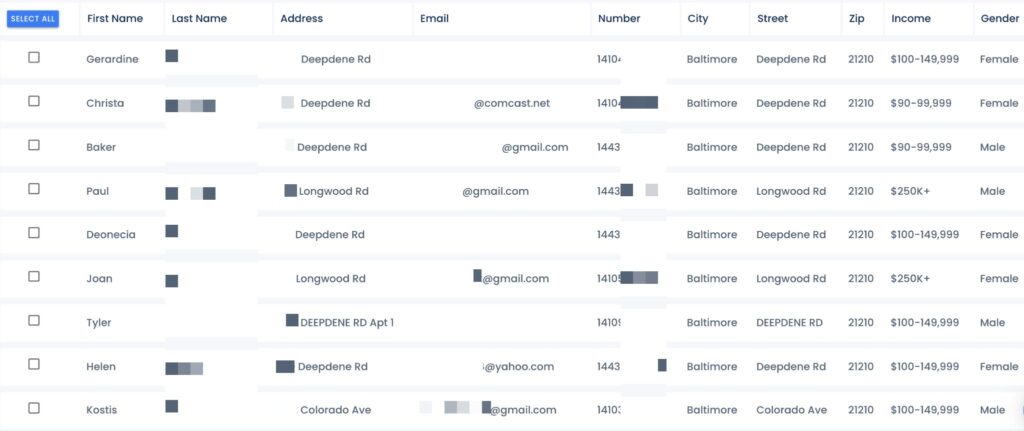 This is great for data validation as well as spot checking what type of success rate you will have for whatever channel you choose to reach out to these leads. From inside of our system you can setup omni channel marketing campaigns that can help build ubiquity in your desired market segments.
We talk more about that in our guide to hyper local marketing.
To sum up this post, the idea of just putting local campaigns on autopilot and trying to rank for a few keywords without additional context is a bit of a dead concept. Honing in on hyper local opportunities through business intelligence that in the past was not really available because of technological/cost restraints can unleash a treasure trove of profitability for businesses.
If you would like to explore how we can design and deploy a hyper local campaign built on actionable business intelligence, schedule a call and we can see if we are a fit.